Hardwood Floor Contractor in Chicago, IL
When you need to update the look of your home, consider adding new hardwood floors or refinishing your existing floors. Of course, you should contact a reputable Chicago hardwood flooring contractor.
Here at Midwest Hardwood Flooring, we are happy to help you make the switch from carpet to a hardwood flooring. We can also help you restore your current hardwood flooring so it looks brand new. 
If you're considering making the switch to hardwood flooring, or need to bring back the natural beauty of your existing hardwood flooring, we are really happy you found us! Hardwood flooring is a beautiful addition to any home.
Consider the qualities hardwood flooring has to offer, durability, easier to clean than carpet, and upgrading the value of your home. Hardwood floors may seem like an big investment compared to carpeting, but carpeting traps dirt and allergens. After 20 years, your hardwood floors will be in good shape, but your carpeting? It's probably been replaced more than once.
If you seek piece of mind during your project, we want you to know that we offer a 2-year warranty so you can be confident that you'll be satisfied with your new floors in Chicago.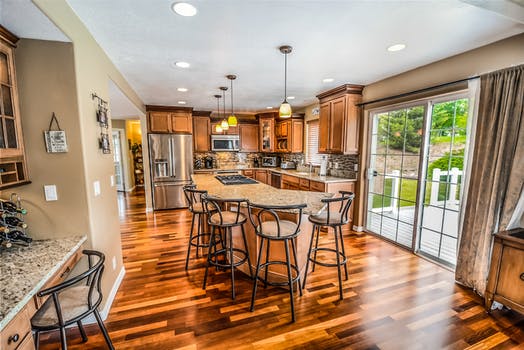 No matter what flooring options you are considering, we are happy to help. We offer a wide variety of products for you to choose from, along with above average customer service. When we offer a written proposal for the project, you will see that our prices are quite reasonable. In fact, we often beat the prices of other companies.
Any remodeling project you commit to in your home can be stressful. We offer piece of mind during your project, we work efficiently, and complete our work on time and on budget. We are respectful of you, your home, your business and your time.
Rest assured with our a 2-years warranty so you can be confident that you'll be satisfied with your new floors in Chicago.
Hardwood Flooring services should only be performed by professional contractors. Our crews are supervised by the business owner to ensure high-quality results are being delivered to our clients.
Midwest Hardwood Floors Inc. is a welcome change offering customers personal attention in an increasingly impersonal world. We make it our goal to respond to all our customer's needs in a timely and professional manner, and pride ourselves on always being reachable by phone or email so our customers never feel left in the dark.
We realize that our work is an investment in your home, so let us help you navigate this investment by walking you through our wide range of woods, stains and finishes in our consultations either in your Residential or Commercial property.

MHF Inc. take pride in our high quality craftsmanship and our attention to every detail of each job we undertake. We realize that your hardwood floors is a costly investment and we will install, repair, restore and/or refinish it to the best of our ability and your complete satisfaction at a very affordable price. We are confident that when we are done, on budget and on time, your hardwood floor will be an eye-turning talking point and will enhance both your property and your business in every way.
If you would like to know more about Midwest Hardwood Floors Inc. and the hardwood floor installation, repair, refinishing and restoring services we provide, please just give us a call on: 773-447-1936 / 847-461-9360.