Engineered Wood Floor Installation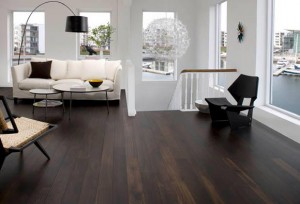 Engineered Wood Floor Installation by Midwest Hardwood Floors company. Engineered Wood Flooring is one of the most used flooring systems nowadays. You can have this kind of flooring installed below grade, on grade and above grade. It means that you can have engineered floor installed down the basement, on the main floor and on a second level.
Engineered Wood Flooring is very requested because it can be installed on most every subflooring like concrete, plywood, old softwood or hardwood floors. We will be able to provide its installation using specifically engineered floor adhesive or staples. This type of flooring can be sanded and finished several times depending on the thickness of its wear layer. It's also more resistant against moisture and humidity.
Midwest Hardwood Floors Inc. offers a wide variety of engineered wood flooring products including adhesive, moisture retarders, paper underlayment, moldings and special accessories.